Buongiorno!
Travel with us to the small town of Palombara Sabina, where Nonna Nerina and her granddaughter Chiara will teach you how to make a classic, authentic Italian pasta dish.
"There's nothing quite like learning how to make pasta from our nonnas in Palombara Sabina."
- Chiara Nicolanti, Founder of Nonna Live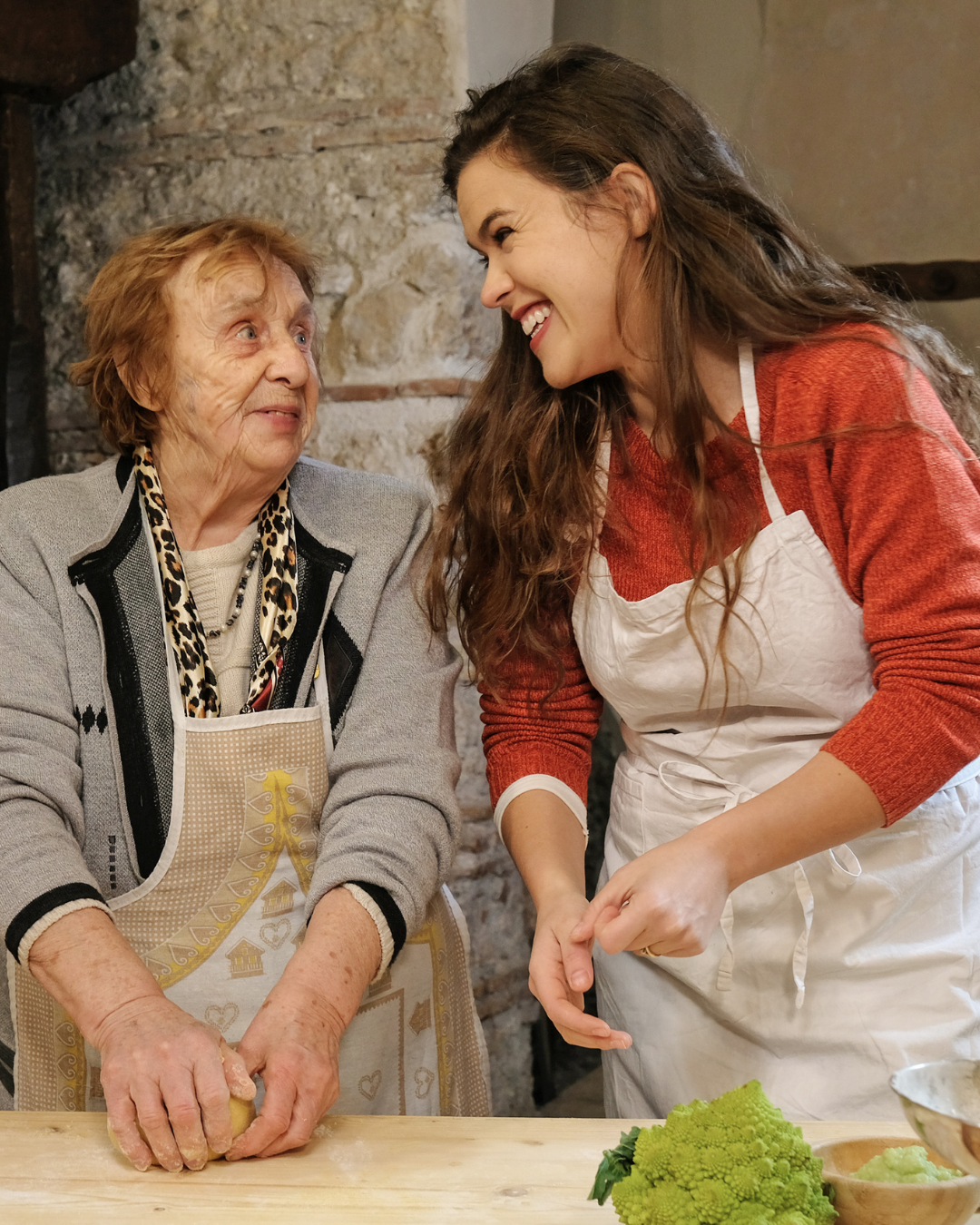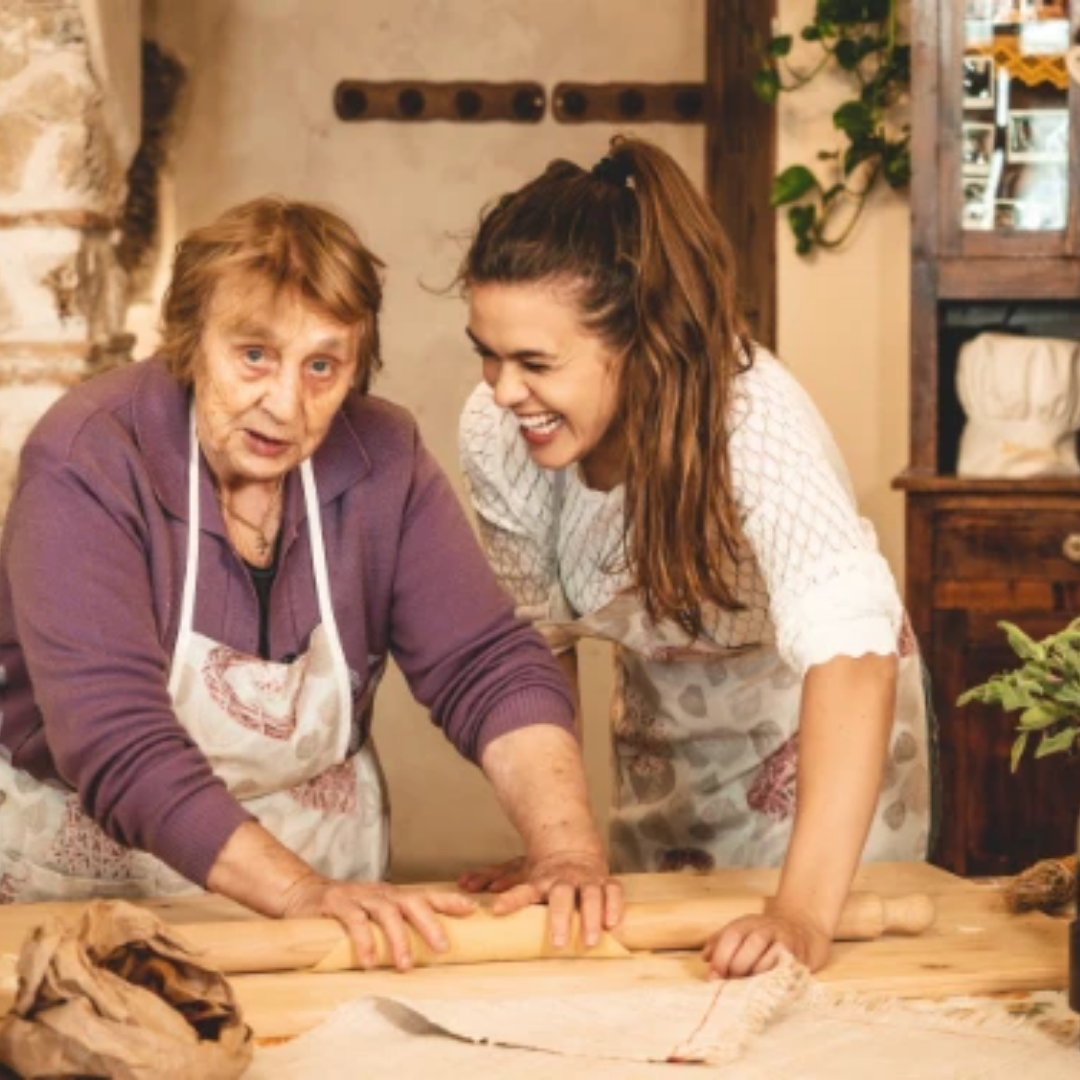 On-Demand Class
Learn how to make fettuccine with tomato sauce from Nonna Nerina and Chiara in this easy-to-follow step-by-step tutorial. Beginners welcome!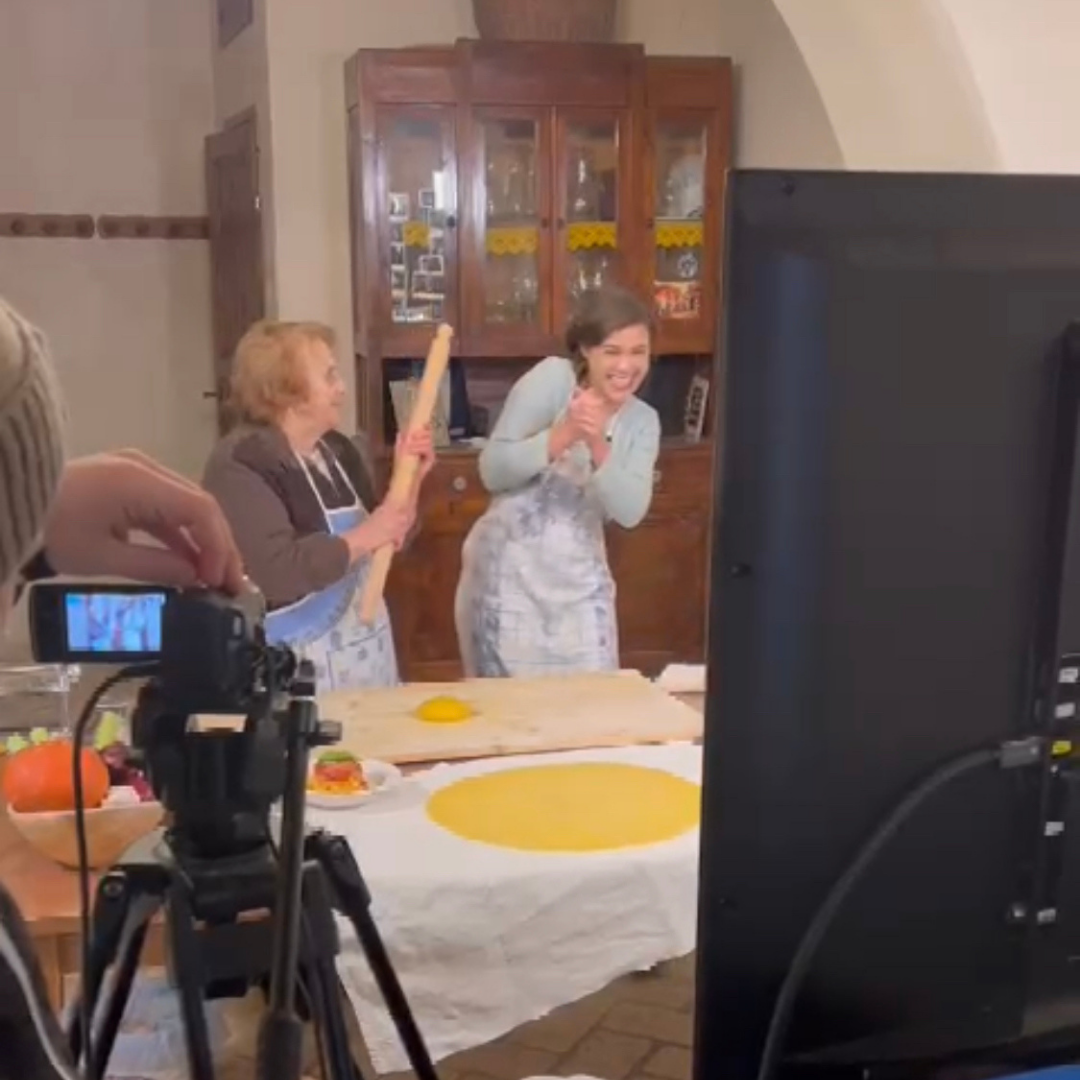 Pasta Pro Academy
(coming soon)
Ready to take the next step in becoming a pasta pro? Enroll in our comprehensive homemade pasta making course with world famous Nonna Nerina & her granddaughter Chiara. Learn all the staples like fettuccine, gnocchi, lasagna and much more.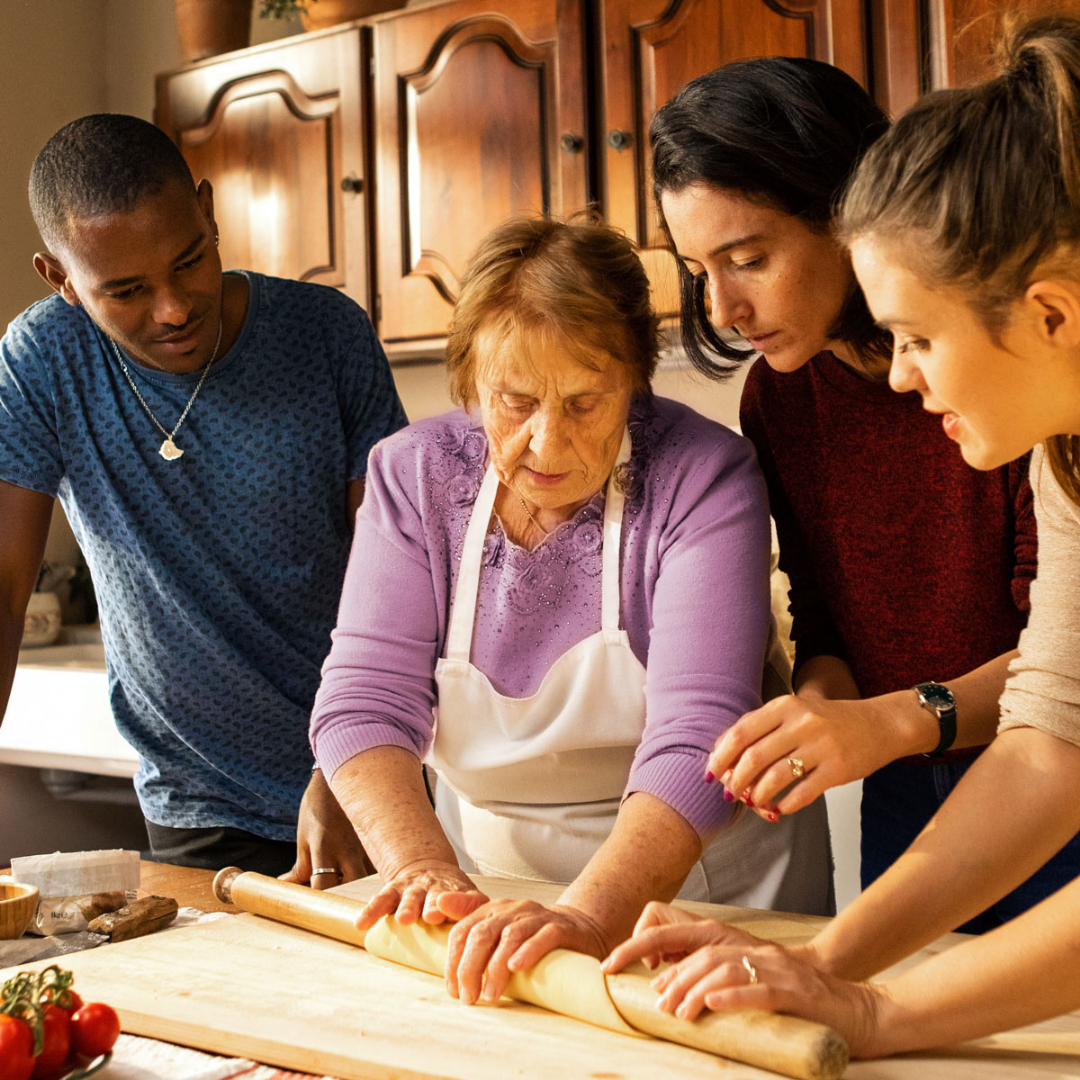 Members-Only Offers
Enrolled students get access to exclusive discounts on live pasta making classes, special cooking experiences, and Nonna's small-batch olive oil.
Fettuccine Master Class
Click Below to Access Class